The worldwide love affair with coffee goes far beyond the flavor, aroma and caffeine that coffee boasts. Just thinking about, or speaking of our beloved coffee, can evoke feelings of pleasure, indulgence and delight. Come along, as we explore the ongoing and universal love affair with coffee, and celebrate the  ORGANO™ Gourmet Coffee Blends and modern classics; Mocha, Black and Latte!
Café Mocha – Where Coffee and Chocolate Collide: Named after the distinctive coffee bean from which it derived its name, Mocha is actually a type of coffee bean, originating in Mocha – Yemen.  Mocha, in its most basic formulation, consists of espresso, steamed milk, foam, and yes, you guessed it – chocolate!  Some may opt to drizzle their cup generously with chocolate syrup, and that is why mocha, as a term, symbolizes chocolate coffee!  Decadent and delicious go hand-in-hand with ORGANO™ Gourmet Café Mocha – offering the rich, cocoa-tinged coffee flavor you'd expect of a mocha.  A perfect way to start your day, or for a mid-afternoon pick-me-up – even better as an after dinner dessert in a cup. Blending our quality coffee with the finest cocoa and our renowned Ganoderma – great for those who prefer a touch of sweetness with their coffee!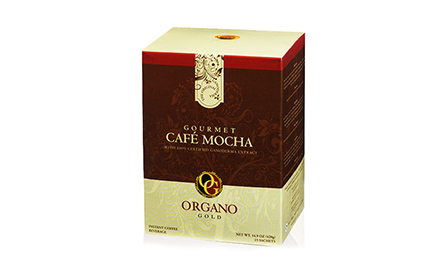 Café Latte – We Like It A Latte: The term, as used in English is a shortened form of the Italian Caffé Latte (which means "milk coffee"),  Café con Leche or Café Au Lait – if your coffee spirit is channeling Spanish or French. A delicious latte in an instant is at your fingertips with ORGANO™ Gourmet Café Latte. Our finest quality Arabica beans and Ganoderma blended with cream and sugar for a light, creamy latte minus the wait in line! Flavorful, fast and delightfully uplifting — Gourmet Café Latte is how you'll want to start out every morning. Of course, if you prefer greater amperage via caffeine, whip up this "Like a Latte" by stirring in one tablespoon of ORGANO™ Gourmet Hot Chocolate, and two tablespoons of half-and-half into your mug of ORGANO™ Gourmet Café Latte or Café Mocha to "Taste The Gold"  without the drive or wait in line!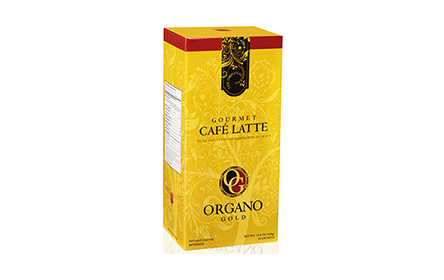 The Morning Glory – OG Gourmet Black Coffee: Experience the aroma of freshly brewed coffee in an instant with ORGANO™ Gourmet Black Coffee. OG Coffee Connoisseurs – across the globe – will appreciate the robust, smooth flavor, which is enhanced with rich Ganoderma lucidum. Awaken your senses and enrich your day with a steamy cup of coffee that's as flavorful as it is invigorating. A classic coffee for traditional coffee lovers, strong and flavorful – there is no better way to kick start  your day!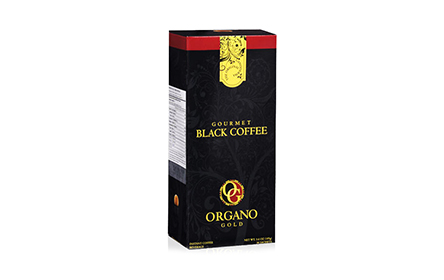 ORGANO™ Gourmet Coffee Blends – always there for you – morning, noon, and night – through the laughter and the tears – throughout the years.  OG in your cup is always there to say "good morning sleepy head" and  "good night sweet dreamer" or "can I interest you in an afternoon pick-me-up"?  As all coffee lovers know, the warmth of the coffee cup transcends from the cup to the brain, its dreamy aroma fills the air, and no matter how stressful life can be – ORGANO™ Gourmet Coffee Blends make everything better!
Sources: