Shopping during the holidays can be a difficult, stressful, and generally crazy experience. Shopping centres are packed with panicking people and trying to find the perfect gift is often a futile effort. So what can you do to avoid this frustratingly maddening situation?
Sit down, pour a cup of ORGANO coffee, and comfortably bring the treasures of the earth to the people you love.
You see, finding the perfect holiday gift should be an exciting, exhilarating, and enjoyable experience. To help you reach perfect levels of zen and happiness during this hectic period, here are three convenient suggestions to help you find everything you need, without having to lift a finger.
Welcome to your one stop shop for all of the latest training tools, swag, and accessories. Loaded with cool and trendy items for the whole family, your shopping cart's going to be overflowing with amazing gifts by the time you get to checkout.
Business Tools is also the exclusive home for all OGX merchandise, which includes workout apparel, gear, and accessories. If you're proud to be X4Life – and you know you are – then this is the shop for you.
New this month, is the amazing OGX Womens Activewear Tank Top.
A lightweight, 4-way stretch running tank that keeps you feeling cool and comfortable during your most strenuous workouts. Perfect for everyday wear, the Ladies Running Top is designed with innovative technology that helps regulate your temperature for total comfort. Racerback design with wide armholes for mobility and curved hem for comfortable coverage.
And for the guys, there's the new OGX Men's Performance T-Shirt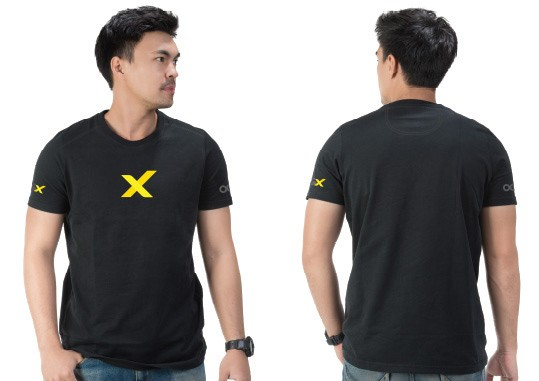 Whether you're training hard at the gym or taking a jog through the park, this Endurance Nexus Crew will keep you dry and ready to go.
100% polyester interlock material. Moisture-wicking, crew neck shirt with forward, cover stitch shoulders, and open sleeves.
Check out ORGANO Business Tools and be a kid in a candy store — it's the most fun you're (legally) allowed to have shopping on the internet.
It doesn't matter if you're celebrating Christmas, New Year's Eve, Valentine's Day, or even Halloween, there's always one constant — ORGANO products are perfect for the occasion.
With an impressive line of beverages and personal care products, plus the new addition of OGX, it's not a matter of if you should buy your loved one ORGANO products, but rather which products you should buy.
Lucky for you, there are plenty of options to choose from and it's impossible to make a wrong decision.
Holiday Gift Collection
Looking for the perfect holiday gift? Look no further than the ORGANO Holiday Gift Collection.
Available through BackOffice, this collection comes with a FENIX Shake, boxes of Black Coffee and Green Tea, and an exclusive ORGANO flask that you can't get anywhere else. By purchasing the pack, you save 15% off the regular price and get the most popular product collection of 2016.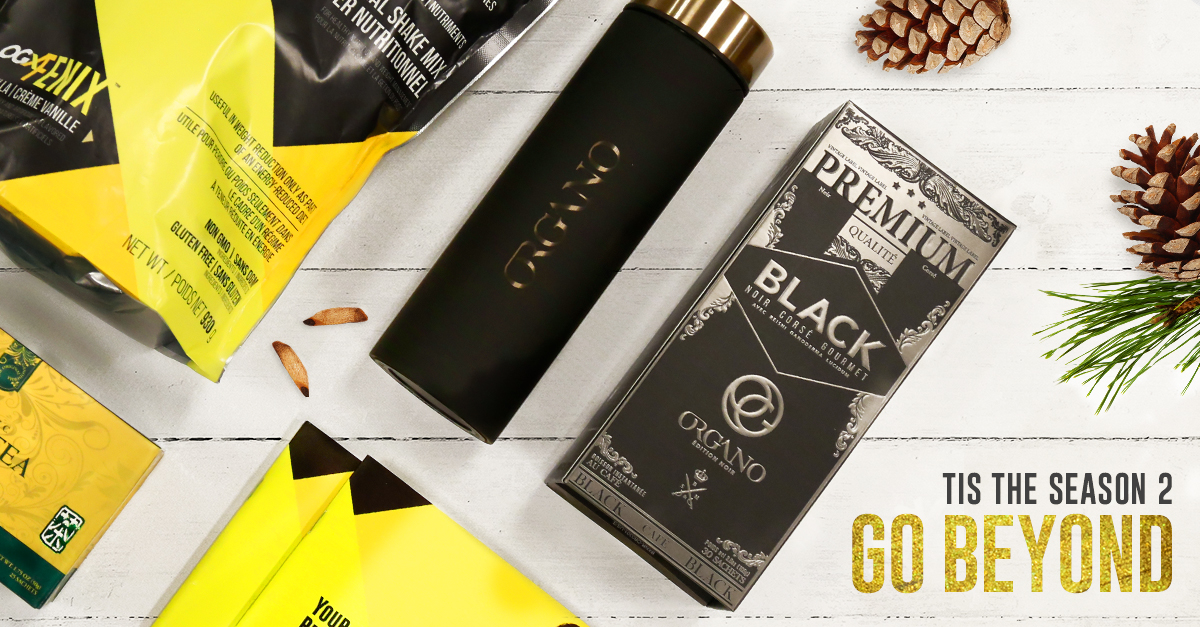 Take the stress out of holiday shopping and Go Beyond with the ORGANO Holiday Collection — the perfect gift for anyone who loves OG.  
So what are you waiting for? Pour yourself a cup of coffee, get online, and let ORGANO help you find the perfect holiday gift.