The ORGANO™ EU Convention in Verona, Italy was an International Success!
The 2016 EU Convention in Verona, Italy, has come and gone, however the Purpose and Passion felt by every ORGANO™ Global Family member in attendance still resonates. The weekend was not only an OG International success, it was two full days of training and tutelage from the leaders who have done the work, followed direction, set the example and reached high ranking leadership status with ORGANO™. We may be unable to recount every bit of invaluable advice and instruction given, or the endless flow of recognition and celebration ceremonies for those who are steadfastly advancing through the ranks with ORGANO™, but here are a few highlights and key points too important not to review from the 2016 EU Convention!
Leadership Words of Wisdom
Shane Morand, OG Co-Founder and Global Master Distributor – The Impossible IS Possible!
It is impossible to sample 180 people without obtaining results – it is just Impossible! For example, if you are building a team of 10 and everyone does 2 samples per day, consistently for 90 days – that is 1,800 samples in 90 days – HELLO! It is the consistent, and methodical, daily efforts made by each and every member of your team that make the impossible – Possible! And, the possibilities and opportunities with OG are endless.  
John Sachtouras, Crown Ambassador – It's All About TIME!
It is of the utmost importance to project your business month to month for the next 3 to 5 years, as extreme success does not happen overnight. True success, the kind that leaves behind a legacy, Takes Time!  Time to Educate Yourself. Time to Work the Business. Time to Build Your Team. Time to Grow Your Business – it's all about TIME!
Zarko Drozdek, OG Black Diamond – The Two "Must Have" Business Skills:
Many people ask me if they need to have a specific skill set to build and grown a thriving OG business. And, further, how can they succeed in this business. I tell them the same thing every time – you need two skills; A Smile on Your Face and a Shine in Your Eyes! That is what you must have in order to lead your team and build a thriving OG business! And, everyone can do it!
Jose Ardon, Crown Ambassador – Your Vision is the Key to Your Success:
 What is Your Vision? The very first thing You need to identify when getting started, and while continuing to build Your business, is  Vision! Where are You going, and where do You want to be? Not just in the next six months, but the next 3, 5 and 10 years. You must have a working plan, and a vision for the future, in order to achieve Your ultimate success in this business, and demonstrate to your team how to follow your lead!   
OG Global Announcements & Promotions
The Launch of OG's Newest Treasure – ZERO:
The OG Global Family roared with excitement, and the convention center floor shook with enthusiasm, when ORGANO™'s Senior Vice President of International Marketing, Mr. Brandon Scott, announced the launch of the newest member of the OG Espresso product line – ZERO!  This new OG treasure is said to be the missing link to the amazing OG Espresso line – as it comes in a POD AND it's CAFFEINE FREE.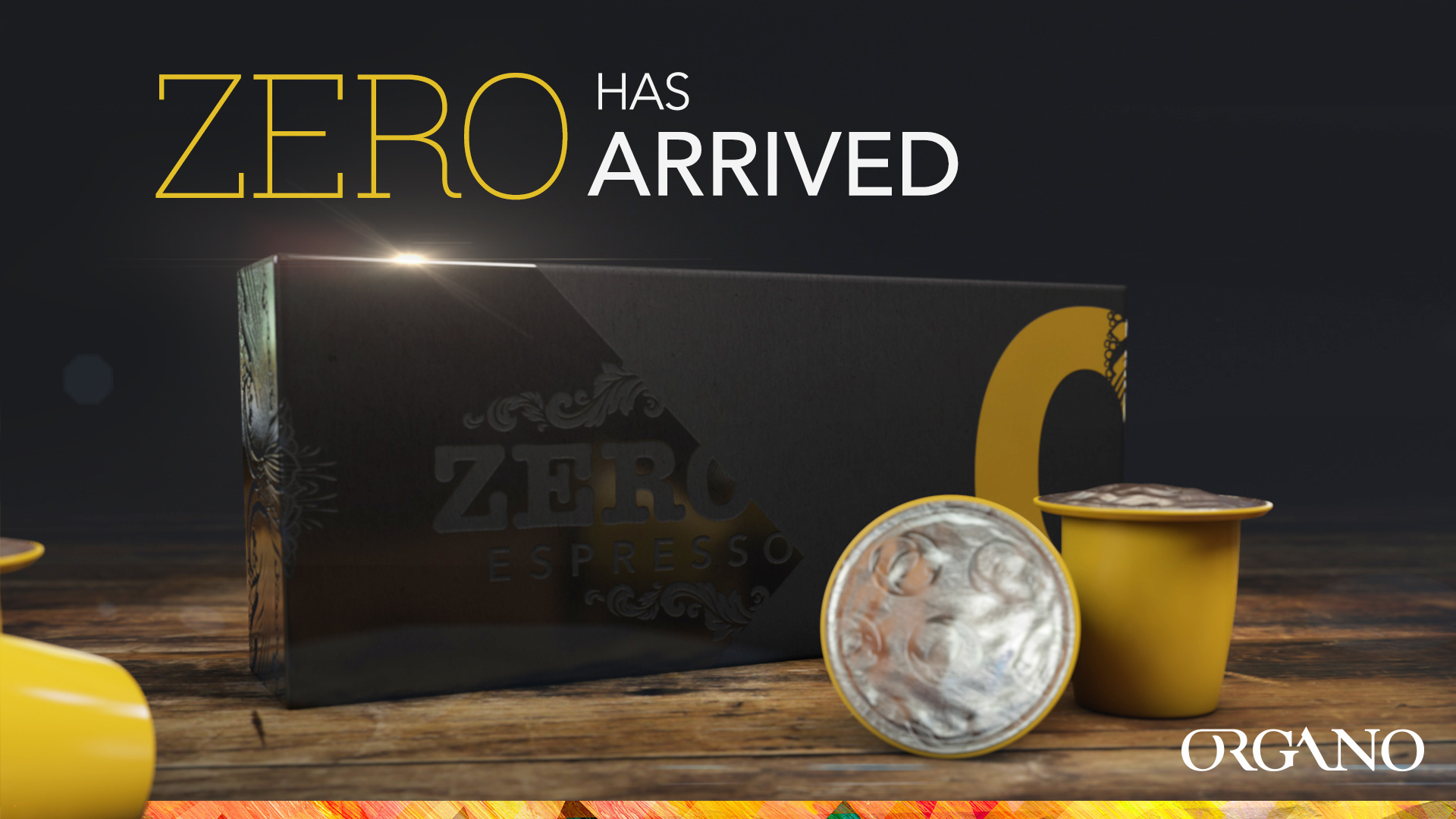 An OG Classic Soon To Be A Collector's Item:
It's official, and every person in attendance at the EU Convention was made aware by OG's very own OG Co-Founder and Global Master Distributor, Shane Morand, the current packaging for our espresso promo pack is in its last run and will soon be considered a collector's item.  Get yours now, once the supply is gone – they will instantly go from classic to collectable!  
Take 5 Global – Another OG Global Family Promotion:
The time is Not Now, it's Right Now – to discover all of the various benefits OG offers its Distributors to succeed. And, yet another advantage offered to Distributors who qualifying as Platinum and Platinum Elite (between May-August 31st, 2016) is an Extra 5% Dual Team Commission!  Now that is how you Taste The Gold with ORGANO™…Right Now!
Celebration & Recognition of the ORGANO™ Eagles
Holton Buggs – The Eagle Has Landed on the OG Recognition Stage:
One of the most important functions of any ORGANO™ Convention – is the recognition of our Distributors as they reach new heights and rise through the leadership ranks with OG. When we have these recognition ceremonies for the Champions achieving great success – we celebrate and acknowledge them as though they are Eagles. And, from the very first Eagle that comes across the stage, to the very last Eagle that walks across the stage, WE STAND! Like Eagles, We Don't Sit – Chickens Sit!  We give them the respect they deserve as ORGANO™ Distributors, and for the efforts made and perseverance displayed in order to make it on the OG recognition stage of Champions!  
The worldwide opportunity and global treasure, ORGANO™, is designed for people who want to change their lives. And, ORGANO™ offers these comprehensive personal development, training and worldwide recognition conventions to assist you in building (and sustaining) your very own global business. The nuts-and-bolts of the business are taught at these epic events, from the leaders who are making, and have already made, things happen! THAT, is the reason you want to attend every conference, convention or regional training event you qualify for! And of course, to have the opportunity to train and socialize with people in the same business who are excited and serious about making incredible things happen with ORGANO™! #TasteTheGold